"Midnight in Paris", the new film by Woody Allen will open this week in NYC and feat
ures Conal Fowkes singing and playing Let's Do It, You Do Something To Me and You've Got That Thing by Cole Porter. Also featured is Conal playing piano with the Yerason Trio (Yrving and Lisa Yeras, violins) performing Barcarolle by Jaques Offenbach.
The film opened the Cannes Film Festival last week to rave reviews and is scheduled to open in NYC May 20th. Critics are claiming it's Allen's best work since Match Point and saying it has Ocsar potential.
With out giving too much away, the film involves some time travel back to Paris of the 1920's where the lead character, Gil, (Owen Wilson) meets many of his idols including the great Cole Porter, played by French actor Yves Heck. That's where you'll first here the voice and piano of Conal Fowkes as Mr. porter entertains guests at a party with his new songs, Let's Do It and You've Got That Thing.
Later we see Gil at a street market picking up an old 78 record of Cole Porter. As the needle descends on the record surface, through the scratches we hear…… yes, Conal Fowkes singing and playing You Do Something To Me.
In another scene we visit the legendary  Maxim's c. 1895. As Owen Wilson and Marion Cotillard enter the famous society night spot we hear the Yerason Trio playing the Barcarolle, arranged and produced for the movie by our very own Eddy Davis!
The movie is beautifully shot, funny and full of the romance and charm for which Paris is so famous. Right from the opening seconds you get the feeling you just want to drop it all and spend the rest of your days there.
Comment from French actor Yves Heck who plays Cole Porter:
"Cinema is magic and life is full of good surprises, isn't it? How could I, a French actor, ever imagine working  with such a genius as Woody Allen, playing a music legend such as Cole Porter !? Well, it has just happened, as amazingly as the events in the life of Owen Wilson's character in Midnight in Paris. I am proud and happy to be part of it and it was a pleasure to give life to Cole Porter through the fabulous voice of Conal Fowkes."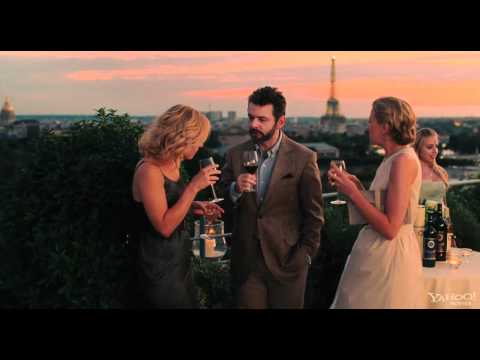 17 Comments